Your chance to buy household goods at half price!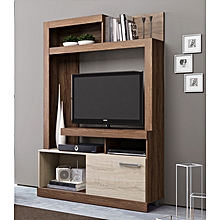 Jumia Home Makeover 2019: Kenya's largest online retailer, Jumia, is set to hold the second mega home makeover sale. The sale, which will be held between April 24 and May 5 will see Jumia sell home makeover goods at discounts of up to 50 per cent.
To make the sale a success, Jumia has teamed up with leading brands such as Mika, Philips and Ramtons.
"Our aim is to ensure that we give our customers the best deals for their homes," says Jumia in a statement.
The home makeover campaign has been dubbed the Jaza Keja na Jumia campaign. It follows the successful campaign that Jumia held last year, which saw a majority of Kenyans get home or kitchen appliances at discounts of up to 60 per cent.
In this year's mega sale, you will also be able to access bigger bargains by spinning the Jumia Wheel of Fortune, Flash Sale hourly offers, and enjoy the fastest home delivery in Nairobi.
"The offers include a wide array of household items such as microwaves, cookers, refrigerators, blenders and mattresses among others. Some of the exciting deals you can look forward to at 9am on the 24th April," says Jumia.
Interestingly, you will also be able to get additional discounts by downloading the Jumia app. This year's home makeover comes as Jumia starts to offer free international deliveries on products that are ordered from Jumia Global.
To show you why you must not miss out on this mega sale, we have listed down some of the home goods and appliances that will be on offer at a discount:
1). The Mika 4 gas cooker will sold at only Sh. 13,999. This will be a discount of 40 per cent on the original price.
2). The Mika Microwave will sold at only Sh. 3,999 This will be a discount of 40 per cent on the original price.
3). The Super General double door fridge with a 175 litre capacity will be sold at only Sh. 15,999 This will be a discount of 40 per cent on the original price.
4). A wall unit centre will sold at Sh. 17,500 only, which will be a discount from the original price of Sh. 31, 590.
To view the goods on offer during the Jumia Home Makeover 2019, you may CLICK HERE.
Comments
comments
KISERO: What KCB-NBK merger means
What KCB-NBK merger means
Thursday, April 18, 2019 21:58

By JAINDI KISERO
The Press statement by the Kenya Commercial Bank (KCB)announcing its move to acquire the National Bank of Kenya(NBK) through a share swap did not give much detail.
The statement only said that the deal would involve 10 ordinary shares of NBK for every one ordinary share of KCB. If it works, we will have seen the end of one of the most troublesome chapters in the country's banking sector. Even though NBK has a weak balance sheet, it will bring to the table strong customer-facing assets for the combined entity. It has retained branches in exclusive locations at airports, ports of exit and entry into the country, giving it advantage when it comes to inter-trade business.
Secondly, it has over the years retained exclusive viable public sector clients. In the past, NBK was the designated bank for receiving landing fees for all aircraft landing and taking off from Kenya. It retains a substantial part of the business.
NBK used to be the banker for the largest employer in the country — the Teachers Service Commission. It still retains a substantial portion of the business. It used to be the designated banker for receiving payments to Kenya Revenue Authority and still retains a big chunk of this business.
So, what are the likely outcomes of the proposed merger? First, the government's stake — now at 17 percent — is bound to increase with consequences for the corporate governance of the largest bank in the country.
The public float, a broad and impressive spectrum currently holding in excess of 80 per cent, may also suffer dilution.
When the details of the transaction are finally put out, it will be interesting to see how the vexing issue of the mainly government-owned preference shares in the books of the bank — which have always been the deal breaker for investors interested in buying the bank — will be treated.
NBK has a peculiar capital structure of having normal ordinary shares and at the same time preference shares with equity-like features that, unlike normal preference shares, allow these securities to share in the profit of the bank.
Indeed, transaction advisers hired in the past to sell the bank have advised that no sale transaction of the NBK is possible unless the preference shares are converted into ordinary shares first, and on a 1:1 basis.
Predictably, the National Social Security Fund (NSSF) has been opposed to the 1:1 conversion formula, arguing that such a move would dilute its current near majority 48 percent stake of ordinary shares of the bank.
This is because, when the 1:1 conversion formula is applied, the Treasury's stake rises to 70 percent of ordinary shares from the current 23 percent, giving it power to make unilateral decisions on the future of the bank.
It will be interesting to see how the National Treasury and KCB will navigate through this shareholding quagmire.
With the shares of the NBK currently trading at its lowest multiples and at a steep discount on the book value, this transaction could put the government and the NSSF in a position where they can start realising a return on their investments in the bank.
The two investors have not been able to earn a return either by way of capital appreciation or dividends from the billions they invested in the company in nearly two decades. But more significantly, a takeover of NBK will serve as a strong signal that distressed State-owned banks will no longer be artificially kept alive even after they have long outlived their usefulness.
Indeed, many of the State-owned banks have been in poor financial health, only managing to limp along because of support and regulatory forbearance from the Central Bank of Kenya (CBK) .
A good number are currently suffering crippling liquidity problems, forcing them to resort to complete dependence on the CBK discount window for liquidity. In the interbank market, they are unable to access liquidity easily because the large banks are not willing to lend to them, choosing to deal only with their large peers.
How I hope that the proposed merger of NBK and KCB will just be but the beginning of structured changes that will eventually give us a long-lasting solution to widespread distress within the State-owned segment of the banking sector.
Comments
comments
Keter defies GDC board on chief executive new term
Keter defies GDC board on chief executive new term
Thursday, April 18, 2019 21:58

By EDWIN OKOTH
Energy Secretary Charles Keter has defied the board of Geothermal Development Company (GDC) in extending the term of the firm's CE0.
Mr Keter has offered GDC boss Johnson ole Nchoe a one-year contract despite the board's verdict to seek a new managing director.
Mr Nchoe, whose three-year term ended on Wednesday, sought a contract renewal. This triggered a board review that gave him a score of poor.
The board gave him a score of 39.6 percent for the six months to December and 39.8 per cent for the year ended June last year with both scores categorised as poor.
"He sought a contract renewal and we said no based on his appraisal," said a GDC director who sought anonymity fearing reprisals from Mr Keter.
"The board spoke, but the CS had a final word that was contrary to the resolution of the directors.
"This is out of step with good corporate governance."
Mr Nchoe, who was picked to head GDC in April 2016 on a three-year contract, previously worked at Kenya Power as IT and telecoms chief manager until 2013 when he joined a group of consultants in Liberia on a donor-funded plan tasked with helping the West Africa nation rebuild its electricity network.
He protested the poor review from the board, arguing it was designed to embarrass him.
"He felt strongly that the evaluation was designed to embarrass the person of the CEO and was inconsistent with the good board evaluation results," said board minutes capturing Mr Nchoe's protest.
The one-year contract extension is tied to the fact that Mr Nchoe will next April attain the mandatory retirement age of 60.
His predecessor, Dr Silas Simiyu, also fell out with the board, prompting his resignation in March 2015 after he was adversely mentioned in tender irregularities.
Eight months after Dr Simiyu's exit, the board suspended six GDC managers including acting CEO Godwin Mwawongo, company secretary Praxidis Saisi and tender committee members Mr Abraham Saat, Mr Peter Ayodo, Mr Caleb Mbayi and Mr Nicholas Karume.
Comments
comments
Tea rebounds to Sh203 at weekly auction amid shrinking supply
The amount of tea withdrawn from sale at the auction fell 24 percent this week as price increase at the Mombasa auction saw buyers sell most of the commodity.
Data by East African Tea Traders Association indicates only tea worth Sh228.8 million was offloaded from the auction against that valued at Sh302.3 million last week. In trading held on Tuesday, a kilogramme of tea on average went up to Sh203, up from Sh193 realised last week.
Tea prices have been falling in the last two months but have rebounded in the last two sales as volumes offered started coming down because of the ongoing drought.
The volumes offered for sale this week dropped from 7.275 million kilos to 7.2 million as adverse effects of droughts hit tea farmers and factories.
Over 40,000 tea factory workers have been forced to go on advance leave as production went down by half.
Kenya Tea Growers Association (KTGA) chief executive officer Apollo Kiarii says the harsh climatic conditions have forced factories to operate three to four days a week, significantly cutting down operations.
He said it will take another six to eight weeks for the crop to recover if the rains come, and additional cost of replanting and infilling the fields for the dried-up bushes means the industry performance for the year 2019 will be poor than any other time. The Tea Directorate had forecast the volumes will this year drop to 416 million kilos from a high of 474 million kilos last year.
Comments
comments