Photo of the day: Ivy Wangechi's suspected killer
Comments
comments
US says N.Korean test not a ballistic missile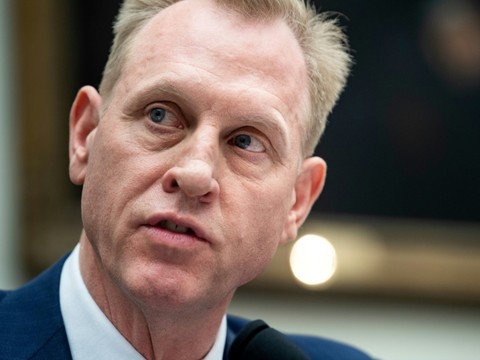 "There was a test," Patrick Shanahan, the acting defense secretary, told reporters as he met his Albanian counterpart at the Pentagon.
He declined to elaborate on the findings of US intelligence but said, "It's not a ballistic missile."
"Also there's no change to our posture or to our operations," he said.
North Korean state media earlier announced that leader Kim Jong Un had supervised the test-firing of a new tactical weapon with a "powerful warhead," hailing what it called a contribution of "very weighty significance" to its arsenal.
Analysts have speculated that the test could have involved anything from a small anti-tank missile to relatively routine artillery, with a South Korean official also saying that the country saw no sign of a ballistic missile.
US President Donald Trump has repeatedly boasted that North Korea has suspended both missile and nuclear tests since he embarked on diplomacy a year ago to ease soaring tensions.
Trump has met twice with Kim but their second summit, held in Hanoi in February, ended in deadlock with the United States insisting on full denuclearization before it eases sanctions.
Amid a standstill in talks, North Korea on Thursday both announced the test and demanded that Secretary of State Mike Pompeo be excluded from negotiations after he apparently encouraged Trump to stand firm in Hanoi.
Comments
comments
Angolan leader cancels newly-awarded mobile phone licence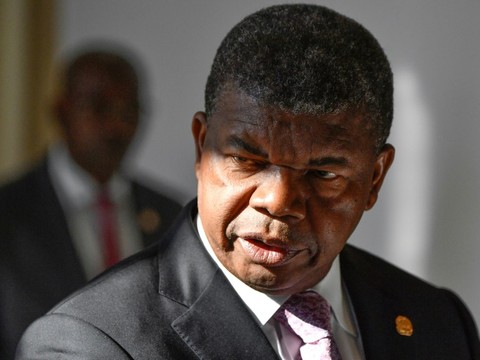 Local company Telstar was last week awarded a license to operate the country's fourth mobile network, valued at $120-million-dollars (106 million euros), beating 26 other local and international firms.
The tender will be reopened, said a statement from the presidency.
Telstar was established only in January 2018. Listed among its shareholders are army general Manuel Joao Carneiro and entrepreneur Antonio Cardoso Mateus.
According to Angolan weekly Expansao, the company has links to Mundo Telecomunicaçoes, an operator owned by several former ministers or advisers to ex-president Jose Eduardo dos Santos.
The profitable mobile telecommunications sector is currently shared between two private firms, Movicel and Unitel, the country's leading operator.
Isabel dos Santos, the former president's oldest daughter — believed to be the richest woman in Africa — holds a controlling stake in Unitel while her half-sister, Welwitschia dos Santos, holds a stake in Movicel.
A third operator, the state-owned company Angola Telecom, which is partially privatised, has recently tried to make inroads into the sector.
Lourenco swept to power in 2018 after pledging to clean up Angola's endemic graft, tackle nepotism, and revive its listless economy.
He is opening up the telecommunications sector as part of plans to boost the economy of sub-Saharan Africa's second largest oil producer, struggling to recover from the impact of a sharp drop in crude prices in 2014.
Comments
comments
Kenyans working in Chinese companies laud Sino-Kenya ties
Some of the top performing Kenyan employees in leading Chinese enterprises operating locally were rewarded with a first-ever all expenses paid trip to China by their parent companies.
The trip that was organized by their umbrella body KCETA (Kenya China Economic and Trade Association) in conjunction with the Chinese embassy in Kenya has seen a total of 55 employees credited with outstanding performances in their work stations visit Shanghai and Beijing.
The 55 represent the 55 years since Kenya and China established diplomatic ties.
Those who made the trip could not hide their joy. It was the first time flying outside the country for almost the entirety of the team. In their delight, they attributed the grand tour to the ongoing blossoming relations between Kenya and China which they argue have been mutually beneficial.
Get breaking news on your Mobile as-it-happens. SMS 'NEWS' to 22163

One of the beneficiaries, Anthony Omweri of Yoshin group Limited says Chinese companies are currently the biggest employers in Kenya. And as the relationship between Beijing and Nairobi continues to flourish, Omweri says these overseas companies will economically empower Kenyan citizens and help deal with the problem of unemployment.
In his opinion, Omweri, a Human Resource Manager in the company, China has been investing so much in the country compared to other development partners. He says its impact in the country has been positive.
"I understand what it means to have a job. A number of people take the Chinese presence in Kenya negatively. What they don't know is that the Chinese are the ones that are creating jobs in our country. This is a fact." Omweri says.
His sentiments resonated well with those of Wycliffe Kiharangwa Asena who works for KEDA (Kenya) Ceramics Limited.
"I think this trip shows that Kenya's cooperation with China is hugely significant in various aspects. I am positive the Chinese will help us realize tangible development just like they have done in their country over a short period of time." Kiharangwa said.
According to Delilah Wendy who has been working for China Road and Bridge Corporation (CRBC) since 1996, spending hundreds of thousands of shillings on such an endeavor demonstrates the significance with which the employer attaches to local staff.
"When such a thing happens, it shows there is a good relationship between the employer and the employee. The relationship between the two parties is of great importance. It also shows our Chinese employer values us and that's why they brought us all the way." She said
Wendy serves as a Human Resources manager at CRBC and she holds the view that "touring various projects constructed by our parent company in great cities of China has been an eye-opener. The standards are on a different level. It helps us to up our game in Kenya as well."
Just before the first batch was flagged off to Beijing, the economic and commercial counselor of the Chinese Embassy in Kenya Guo Ce said cooperation between Nairobi and Beijing has been profound especially in efforts aimed at improving the economy for the benefit of the people.
"The China-Kenya cooperation brings along tangible benefits to the people of both countries, and promotes the economic and social development of Kenya," Guo said
Not only was this an opportunity to tour China but an occasion for some of these employees to witness first-hand the culture of the people they are now working with.
"I believe after this trip, you will have a deeper understanding of China and Chinese culture, which will help you more in your future work with Chinese companies." The economic counselor noted.
Indeed, Daniel Kitheka who works for Avic International says the trip has been a very nice experience for him. He admits that he now understands where his colleagues' work culture emanates from.
"Being on this trip has shown me that hard work pays. It has motivated me a lot. I now want to do well to my employer. For the time I have worked with Avic, I have seen how much they value me. There has been no discrimination at all." Kitheka said
Moving forward, Guo said leaders from both sides have to demonstrate commitment, hard work and dedication to the now flourishing relations if the people must reap the full benefits of the longstanding relationship.
While on the 8-day tour, the outstanding employees were able to visit world heritage sites such as The Bund, Chinese Art Palace, and the Oriental Pearl Tower in Shanghai. In Beijing, they paid a visit to the Great Wall, Tiananmen Square, The Palace Museum popular as Forbidden City, the Temple of Heaven, and the Ming tombs among others.
Comments
comments