Apps that Help you Better Automate your Business in 2019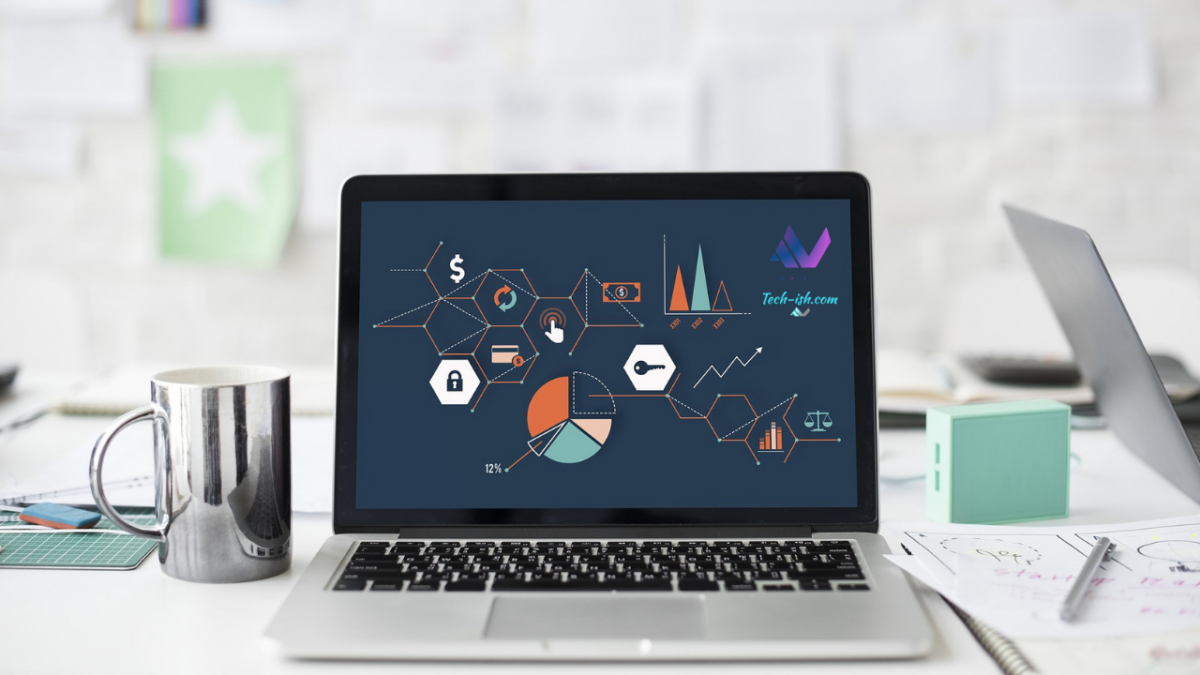 Business can be tedious especially in the beginning when you're running a one-man show. Honestly, when I started I was such a rookie. I tried to keep track of sales through Excel Sheets and kept losing contacts which delayed order processing. So I decided to put this quick list of apps that can help ease running a business.
Nowadays, as a startup, you don't have to pay an accountant or secretary to handle some tasks that need attention but not necessarily your attention.
Here's a quick breakdown:
CRM + Messaging:
Apps that manage your clients' information are quite prudent in this day and age of personalisation. It's no longer enough to have their contacts and delivery locations. You should know their birthdays, preferences in product or service as well as their marital status. It may sound like a stretch but this allows you to filter what offers to push. The more an offer is personalized, the more the appeal and consequently the higher the consistency in sales.
I discovered this thankfully through Quora because I was frustrated when handling so many business contacts. Interestingly, WhatsHash has a normal interface where you can scan your QR code to log in which is similar to Whatsapp Web but the magic is on its dashboard. You can save media or messages in specific folders within the app. You can tag contacts as well as messages from your clients.
Its dashboard also allows you to handle contacts, groups or broadcast list as separate entities. Another amazing feature is its analytical approach. Dark traffic can be frustrating to track and one needs to use UTMs which aren't free. Here however you can monitor how your audience interacts with the content you send them and use a feature know as funnels so as to optimize conversions. Check out more details here
Graphics:
Gone are the days you needed a graphics designer to help you make quick digital posters to hype your audience or push your content on social media platforms. Here are a few quick fixes.
I've used Canva for a while now. I was introduced to it by a friend and I haven't looked back since. If anything I've referred as many people as I could on this online and web app.
For those not familiar with it, it's basically a beginner's app for graphic templates. It's mostly free with a few in-app purchases here and there. There are several templates with beautiful and simple designs and all you have to edit is the text or color. There are a range of sizes based on the media as well as an option for custom dimensions. Try the online version here.
I'd highly recommend this as well but it's a level higher. Sometimes Canva designs tend to be a bit pixelated. Desygner allows those with a bit technical know how to tweak a few more attributes.
It's layout is similar as Canva but editing is thankfully more advanced and produces crisp images. It will definitely not disappoint however it does need a meticulous eye for detail. Check the web version here.
Accounting:
Back to the accountant. Book-keeping isn't only important when you run a Fortune 500 company but is essential from day 1. If accounting for meagre sales is an issue, do you really believe you'll be able to keep track of millions in profit (can I get an amen?) Anyway here they are;
On web these are merged into one, however the apps are two different entities. I've used Wave and can strongly recommend it to anyone looking for clean invoices, reports and receipts. It allows customisation of your brand name, logo as well as email messages that will be sent out with the receipts.
You can add quite a number of users as well as change the primary account.
Receipts by Wave allows you to scan receipts so as to have softcopy versions as opposed to files on files of receipts collecting dust in a shelf. For more details visit the website here.
I haven't personally used it but I know a number of people who have been using it and keep asking me to try it.
Its clean dashboard has a number of features similar to most accounting apps. I can dare say it's better but unfortunately it's not a free app as the rest in this list.
Delivery:
This is another item that needs attention but not necessarily your attention. You can't possibly deliver to all your clients moreover if you're slowing scaling up the sales per day. Thankfully times aren't as tough as they were for e-commerce back in 2015. Here are a few apps that are a practical must have.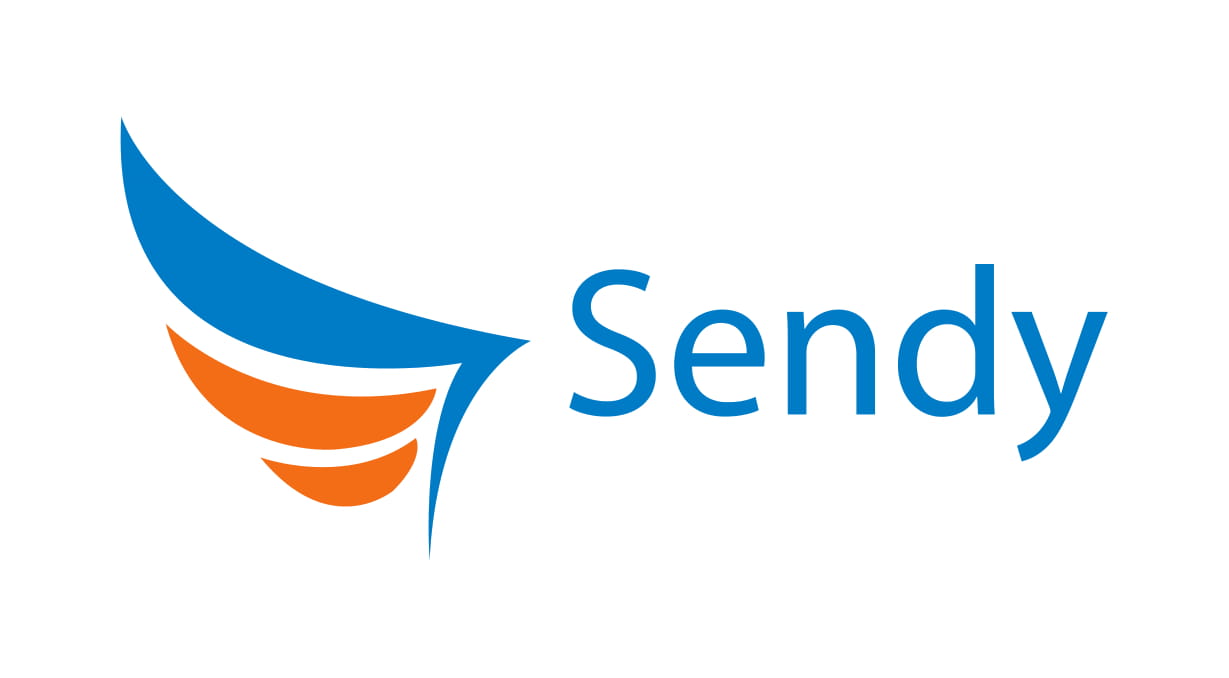 I used to use Sendy when they first launched back in 2014. It was exciting because no one else was handling errands or orders via boda hailing apps. Before you dispute, Uber and the likes were launched in 2015. I gave up on them when they declined because of a number of reasons but thankfully their recent funding has seen an improvement in both app features and variety of options.
Their best feature is the Runner option for close distances especially with CBD, where you can pay as little 100 for a pick and drop. Check their website for more details here.
Little has the boda-hailing option that works really well both with small and larger goods. Just like the name the prices are little and favorable to your pockets.
Social Manager:
When you're constantly on the go or possibly working a day job and managing a business you may lag in staying in touch with your audience. To get ahead on social media, you need to be consistent especially when engaging your loyal target audience. This calls for a social manager. A way to converge efforts. This works best when you plan weekly strategies which is quite prudent for anyone serious about branding.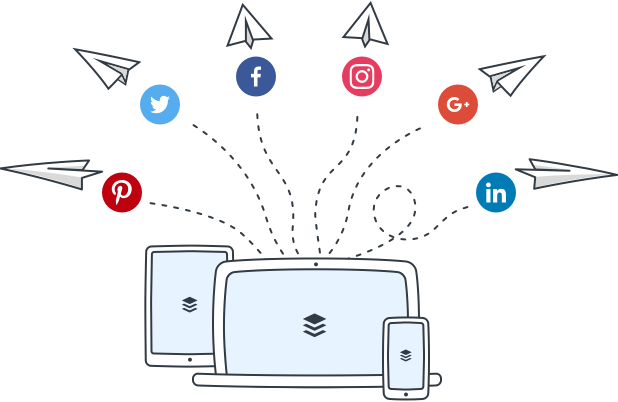 I personally use Buffer. I used to enjoy all features on its free plan but unfortunately my best tool of analysis is now a paid feature. Nevertheless, I would highly recommend it to use to not only schedule posts but to monitor you social handles.
People really undermine Page manager by Facebook, it's an overlooked tool but here's why you should maximise on it. Page manager has a schedule feature as well as a combined inbox that shows you Facebook messages, Instagram comments and Instagram direct messages. This is essential for someone managing a large account or planning to grow into a large account.
More features are personalisation when handling queries or automating replies when unavailable.
---
Do you use any other apps to automate your tasks? Tell me about it here in the comments or email me on [email protected]
Comments
comments
Mali government resigns as violence surges
The prime minister of Mali and his entire government have resigned, following an upsurge of violence in the country.
On Wednesday, a motion of no confidence was submitted as MPs blamed Prime Minister Soumeylou Boubeye Maiga for failing to handle the unrest.
Last month, scores of herders were killed by a rival ethnic group.
President Ibrahim Boubacar Keita said in a statement that he accepted Mr Maiga and his ministers' resignation.
Get breaking news on your Mobile as-it-happens. SMS 'NEWS' to 22163

"A prime minister will be named very soon and a new government will be put in place after consultations with all political forces," the statement said.
Mali has been struggling to control violence since Al-Qaeda-linked Islamist extremists gripped the desert north of the country in 2012.
Despite an ongoing military drive and a 2015 peace agreement, jihadists still dominate areas huge areas of the country, having migrated from the north to the more heavily populated centre of the country.
The government has come under increasing pressure over its inability to restore stability, particularly after the massacre of 160 Fulani herders in the Mopti region.
Armed with guns and machetes, the attackers appeared to be members of the Dogon ethnic group, which has a long history of tension with the nomadic Fulani people.
The country was shocked by the killings and tens of thousands of people protested on the streets of the capital Bamako on April 5.
The president said in a televised address on Tuesday that he had "heard the anger".
Tell Us What You Think
Comments
comments
How Gaming in the Classroom Prepare Children for Life
Do you live in a
surveillance state? If so, it is possible that you have children. Teaching
children how to accept their fate can be extremely difficult. In the modern
world, adults and children are often monitored without their knowledge. Whether
you live or visit an area with constant surveillance, it is crucial to prepare
your children for the undertaking in advance. If your child is
school-age, you are in luck because schools are now utilizing gaming for this
exact purpose. Below, you will discover the benefits of gaming for
surveillance.
Teaches About Surveillance
Even though some
children are familiar with surveillance, many of them cannot comprehend its
true meaning. Gaming is now utilized in classrooms to help teach children
exactly what surveillance is and how it world. Some schools are utilizing games
that monitor their students' activities online. These games monitor the
activities of students and report the findings back to the staff. While this
may appear to be a strange way of teaching children about surveillance, it has
proven to work very effectively.
Teaches Awareness
While some
schools never reveal their surveillance activities to parents or students,
there is always the risk of them finding out. When children suspect that they
are being surveilled, they become suspicious. It really depends on the child to
whether or not they reveal their suspicions to their parents. Over time, these
children will become more aware of their schools' surveillance activities. This
not only prepares children for mass surveillance, but also teaches them how to
accept it.
Parent Involvement
Most parents
want to be involved in school activities. And, if the school is monitoring and
recording their child's online and offline activities, they want to know about
it. Gaming platforms, such as Sbobet88,
protect children from risky online activity by banning them. It is vital to
understand that parents being involved are going to make things so much
different. When parents are involved, children are more likely to get involved.
In return, this is going to increase the likelihood that the children are going
to play along and get ready for the upcoming surveillance state.
Technology Everywhere
When technology
is everywhere, you can guarantee that the children are going to become more
comfortable with it. This is going to create big problems. The children are
going to feel like the technology is just a part of the process. It will
condition them to believe that technology is fine and perfect. This is far from
the truth. Nevertheless, the games will encourage them to believe it and it
will ultimately allow them to accept being monitored around the clock by
cameras and other technological
devices.
Summary
At the end of
the day, a surveillance state is coming. It is just a matter of time. Look at
schools. Games are becoming more common in the school place and this is just
one way the government is preparing children for it. With that being said,
parents should be concerned about the types of games that are being used in the
school systems.

Reads
50
Related
Comments
comments
KawiSafi Ventures raises $70m for clean energy accelerate in East Africa
Acumen today announced that its for-profit fund, KawiSafi Ventures has raised approximately $70 million to drive energy access for millions of low-income people in East Africa and scale the clean energy sector.
Acumen, through Acumen Capital Partners has invested $22 million of patient, philanthropic capital across the off-grid ecosystem and impacting 81 million lives. Acumen is now going into for-profit investments away from philanthropic capital.
KawiSafi will use the funds to accelerate growth of clean energy companies in East Africa. Some of KawiSafi's early supporters include anchor investor the Green Climate Fund along with Steve Jurvetson, Chris Anderson and the Skoll Foundation. Acumen, as sponsor, holds an equity interest in the fund.
According to Jacqueline Novogratz, Founder and CEO of Acumen, "We created KawiSafi to prove that renewable, off-grid energy can be a faster, cheaper and cleaner way to electrify the continent. By building scalable solutions that can bring power to low-income communities that have lived without electricity for too long, we can create a seismic shift in off-grid energy, releasing immense levels of human productivity and minimizing impact on the environment. Given that Africa's population is expected to nearly double by 2030, a clean energy strategy is good not just for the continent but for everyone."
In sub-Saharan Africa, more than 600 million people currently live without electricity and spend $17 billion a year on dirty, inefficient energy. KawiSafi aims to deliver clean, affordable energy to 10 million people, at least half of whom live in poverty, and displace more than one million tons of carbon dioxide in the next 10 years, to address energy poverty and help avert the current climate crisis. To date, KawiSafi has invested $21 million to impact 4.3 million people and avert 360 thousand tons of carbon dioxide emissions.
"The energy landscape has changed drastically in the last decade, and we have seen proven, profitable businesses emerge that are already transforming how low-income people access electricity," said KawiSafi's Managing Director Amar Inamdar. "These companies need early-growth capital to scale so they meet customer demand and drive innovation in a rapidly evolving ecosystem. KawiSafi will fill critical market gaps to create a sustainable, off-grid ecosystem, supporting countries to realize their UN Sustainable Development Goal of universal energy access.
d.light, a longtime Acumen investee, is one of KawiSafi's first investments. The company, which manufactures and distributes a broad range of high-quality, affordable solar products, has impacted more than 90 million lives and offset 21 million tons of CO2. d.light recently closed $41 million in Series E financing, demonstrating how KawiSafi can help accelerate growth for companies with proven business models poised to generate significant financial and social returns.
KawiSafi is managed by Acumen Capital Partners LLC, an Acumen-owned subsidiary that structures and manages funds investing in social enterprises poised to scale to transform the lives of low-income people everywhere and solve some of poverty's greatest challenges. .

Reads
51
Related
Comments
comments